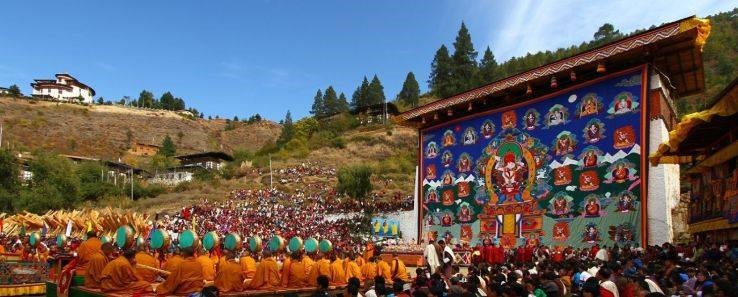 Venue: Bumthang
Festival date: 29– 02nd October,2020
Thangbi Mani festival is held in Chhoekhor Gewog in Bumthang which highlights the fire blessing (Mewang) ceremony performed in an open ground. The lay monks perform purification rituals while people jump over flames to purify themselves. Several mask dances are also performed. It is believed that the festival would bring peace and prosperity and ensure a better harvest for the entire community.
Thangbi Lhakhang/Monastery was founded in 1470 by the Shamar Rinpoche, Chokki Drakpa and the iron curtain at the entrance is said to have been casted by the saint himself.
Want to Explore More!  Visit  www.amedewa.com  or Mail us at travelamedewa@gmail.com  to get your Tailor-Made Tour packages.