Posted On: March 4, 2020 | By: adminadmin
Suspension Bridge | Punakha |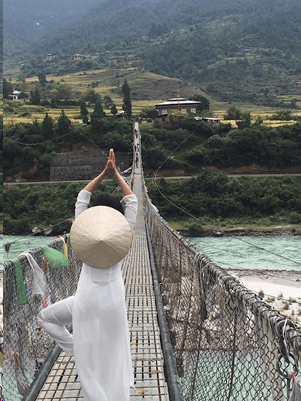 Suspension bridge at Punakha is said to be the longest suspension bridge in Bhutan. Located about 20 mins walk from Punakha Dzong, across Pho chu lies this suspension bridge connecting the Dzong and the nearby villages.
A walk across this suspension bridge specially during spring and autumn season is a very beautiful experience and an amazing spot for photography with nearby paddy fields in stunning colours, clear blue sky above and the river Pho chhu underneath.
Once you cross the bridge, you get to see the villages nearby, the beautiful Bhutanese traditional houses and also witness authentic farm life of people of Punakha.
For more information , contact travelamedewa@gmail.com or visit www.amedewa.com