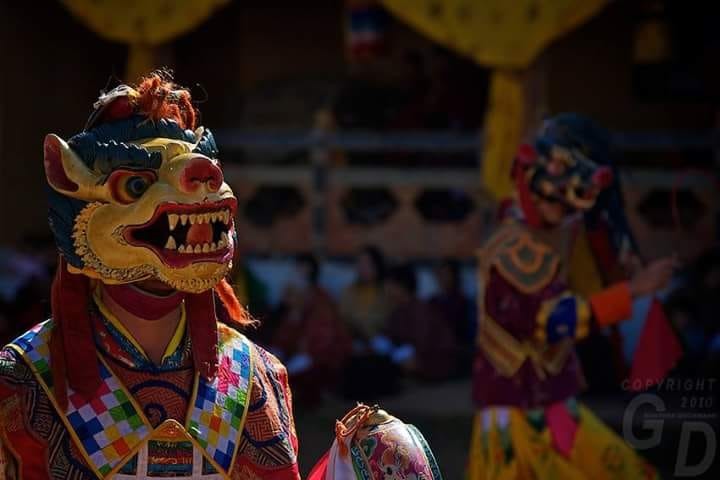 Festival Date : Nov 30,2020
Venue: Bumthang, Bhutan
Jambay Lhakhang Singye Cham takes place in one of the oldest temples in Bhutan. Legends has it that in the 7th century the Tibetan King Songtsen Gampo built 108 temples in one day to subdue the demons and Jambay Lhakhang is one of them. The significance of this 1-day festival apart from the other mask dances is the Singye Cham (Lion dance).
The mask dances performed by the monks, the significance of each mask dances, the folk songs performed by locals, the display of local arts and handicrafts, the sight of locals in their finniest attires and the happiest moments is what attracts tourists to this festival.
To Explore More!  Visit  www.amedewa.com  or Mail us at travelamedewa@gmail.com  to get your Tailor-Made Tour packages.