Posted On: July 28, 2022 | By: adminadmin
Rinpung Dzong in Paro 
Rinpung Dzong, popularly known as the Paro Dzong is located in Paro valley and it is the administrative  headquarter of the Paro district and houses the state monastic body. It was built above a large rock where Drungdrung Gyelchog subdued the local deities and bound them under the oath to follow the teaching of Drukpa Kagyu.
It has five storey central tower and it is considered as one of the finest Bhutanese architecture with large beams inserted into each other and held together without nails and complex wood works.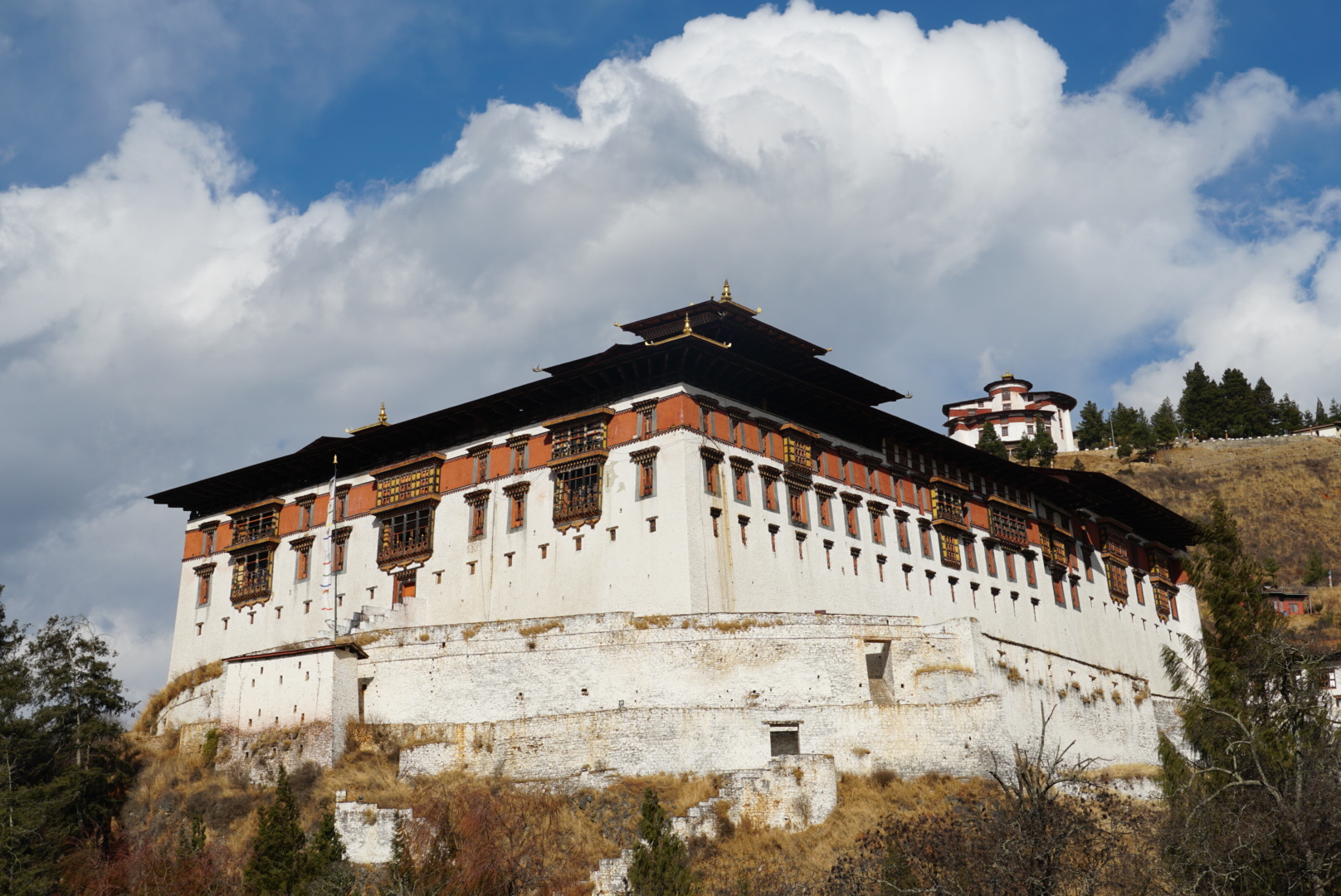 It was constructed in the 16th century by Drungdrung Gyelchog who was one of the two brothers descendants of Phajo Drugom Zhigpo ( founder of Drukpa Kagyu school in Bhutan.
It was later handed over to Zhabdrung Ngawang Namgyel – Unifier of Bhutan and he immediately began the construction of the Dzong to much complex structure. Although the Rinpung Dzong survived the massive earthquake in 1987, it was almost completely burned in 1906 and lost most of the important relics to the fire except for the Thongdrel which is displayed to the public during the Paro festival. The Dzong was immediately built to its former glory after the incident.
The main temple known as Goenkhang is located in the third floor and houses the statue of Mahakali and Mahakala and Mithrugpa Lhakhang houses the statue of Zhabdrung Ngawang Namgyel and Lord Buddha.  The first floor houses Rabmang Zheldzomkhang and contains the deeds of Shakyamuni Buddha.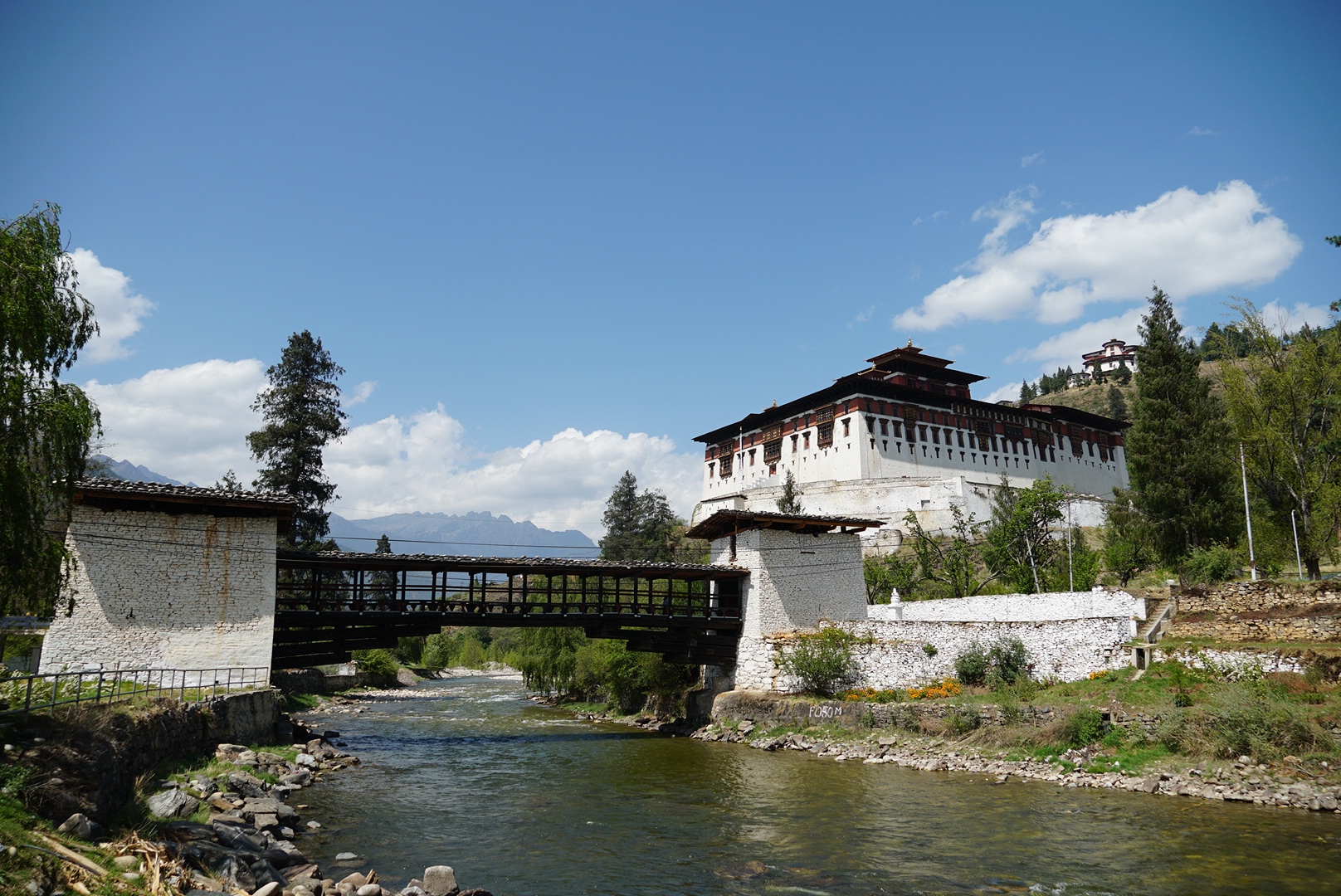 The unique beauty of the Rinpung Dzong can be experienced by passing through a wooden cantilever bridge and then taking a walk around the Dzong and understanding it's rich history. it also host the annual Paro festival and displays mask dances and Bhutan's unique culture and traditions. The Dzong is also known as the Fortress of a heap of a Jewel.
Visit www.amedewa.com or mail us at travelamedewa@gmail.com for any assistance.
Phone/WhatsApp: +97517306726
We are also registered under Tourism Council of Bhutan
Useful Links:
How to make tour payment to Bhutan?