Posted On: June 9, 2022 | By: adminadmin
Day hikes in Thimphu: Wangditse lhakhang was founded in 1715 by Druk Rabgye, the 8th Druk Desi (Bhutan's secular leader, under Bhutan's dual system of governance). The site was formerly known as Zhabden Lhuendrubtse (Natural Peak of Profound Meaning) when the temple was first built, but that name was quickly dropped.The master of ceremonies noted that dignitaries from all over the country had made the effort to attend the temple's consecration ceremony, which was led by Zhabdrung Chogley Namgyel (1708-36), of Zhabdrung Rinpoche's "speech incarnation" line.
He renamed the lhakang Wangditse, meaning Peak of Conquest, since he thought it was fortunate that the central government was able to put such far-flung provinces under its control. Wangditse Lhakhang, with Tashichho Dzong—the seat of government administration—overlooks the Thimphu valley's centre. Although it is commonly referred to as a lhakhang (temple), it is also known as a dzong (fortress-monastery) due to its intimidating, fortress-like aspect.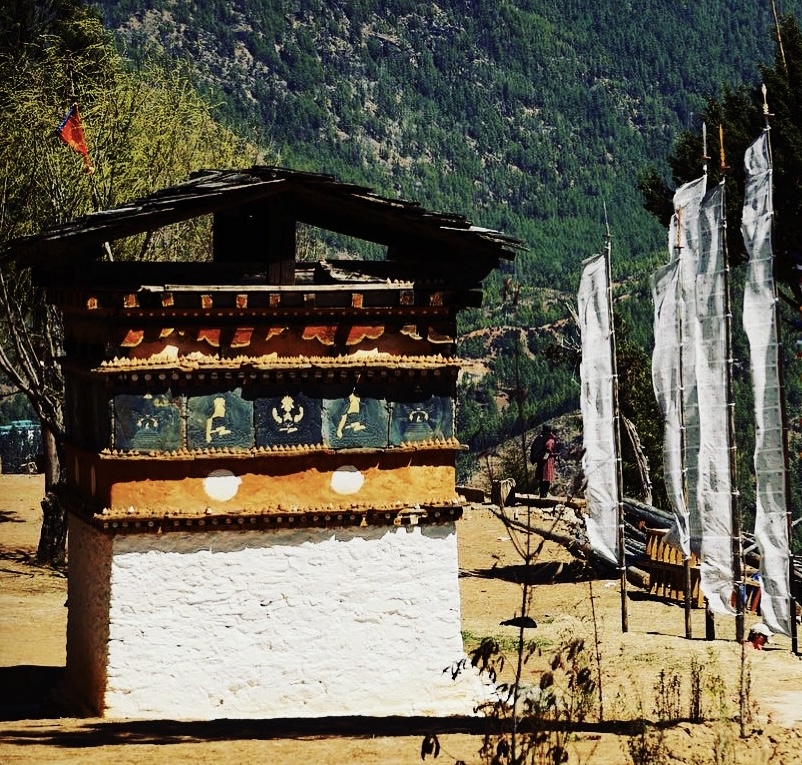 The lhakhang became the seat of Thimphu dzongpens (governors), many Druk Desi, and even reincarnations of the Zhabdrung in succeeding years. Earthquakes wreaked havoc on the region on a regular basis. Tashichhodzong, in the valley's centre, was destroyed by an earthquake in 1897.
Some of the roof components and shattered timbers were later repurposed for use at Wangditse. When explosives used at the dzong site during reconstruction unexpectedly damaged Wangditse, Tashichhodzong resurfaced in the temple's history. Shortly after, in the 1960s, the lhakhang was repaired.
After a windstorm blew away part of the roof in 1995, causing damage to different wall paintings, and interior antiquities, another renovation was required thirty years later. The most recent renovation (as of now) was completed in 2020, with the structure being completely restored. Explore more easy day hikes in Thimphu !
Visit www.amedewa.com or mail us at travelamedewa@gmail.com for any assistance.
WhatsApp: +97517306726
We are also registered under Tourism Council of Bhutan
Useful Links:
How to make tour payment to Bhutan?