Posted On: July 7, 2022 | By: adminadmin
Chorten Kora lies on the east of Kholong chhu river and it resembles the famous Boudhanath stupa in Nepal.  Chorten Kora  was built in the 18th century by Lama Ngawang Lodro and it took 12 years to construct the stupa. The Lama conceived the idea of building the Chorten to honor his late uncle, Lama Jangchub Gyeltshen and to subdue the demon that inhabited the site. Initially the lama lacked definitive design of the stupa, so he travelled to Nepal with his friend from Arunachal Pradesh to view the Boudhanath stupa in person.
To get the design right, the lama carved the model from the flesh of a radish and bought the vegetable back with him to Bhutan. However the radish dried out during the journey back home and as a result the Chorten underwent some changes from its design especially in the level of galleries.
it is also believed that a Dakini princess from Arunachel Pradesh in India entombed herself alive within the stupa to meditate on behalf of all sentient beings.
The Stupa now held two important festivals, the Dakpa Kora which is held on the 15th of the first lunar month and the Drukpa Kora held at the end of the first lunar month. Locals as well as people from Arunachal Pradesh come to attend the festival and pay their respect to the princess and circumambulates the Chorten.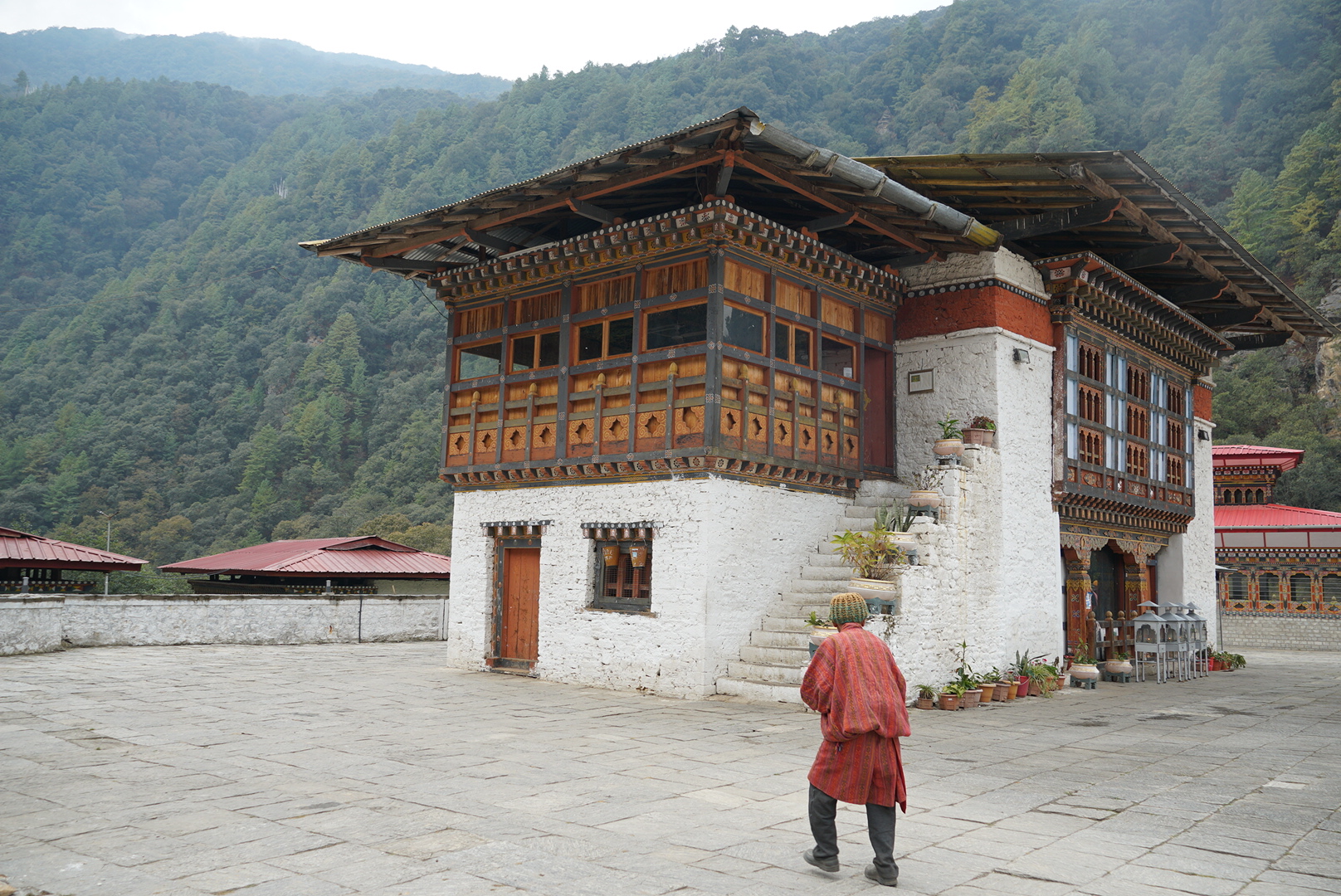 In front of the Chorten kora lies Serto,  a stone stupa which is considered holy and sacred by the people of Trashiyangtse and a small Goempa to offer butter lamps and a chance to go on a fascinating spiritual journey in the Himalayan kingdom of Bhutan.
Visit www.amedewa.com or mail us at travelamedewa@gmail.com for any assistance.
WhatsApp: +97517306726
We are also registered under Tourism Council of Bhutan
Useful Links:
How to make tour payment to Bhutan?