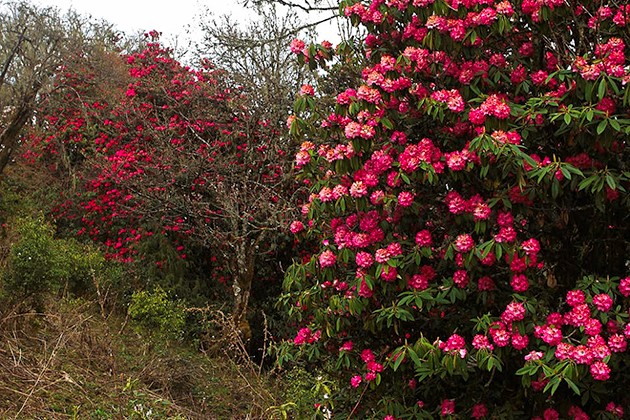 Festival Date: April 19-21, 2020
Venue: Lamperi, Punakha, Bhutan
From the start of April till July is the season when you can see varieties of wild rhododendrons blooming in Bhutan. Bhutan is proudly recorded to have 46 different species of rhododendron which you can see and encounter on your way to a hike, visit a monastery, or stroll to a nearby park. To showcase the rich variety of wild rhododendrons, Bhutan celebrates a 3-day rhododendron festival at Royal Botanical Park, Lamperi located about 35 k from Thimphu.
Lamperi National park houses abundant 29 varieties of rhododendrons and attracts many tourists and locals annually. The festival is not limited to flowers but is also a musical, food and cultural retreat.  The park provides other nature excursions, hiking, boating and camping in a pristine environment and also can witness other species of rich flora and fauna.
To Explore More!  Visit  www.amedewa.com  or Mail us at travelamedewa@gmail.com  to get your Tailor-Made Tour packages.