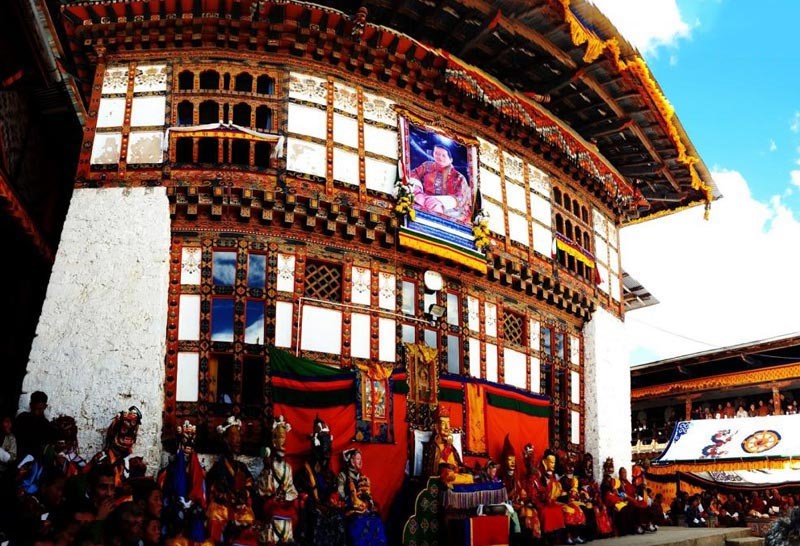 Festival Date: June 30
Venue: Kurjey Lhakhang, Bumthang, Bhutan
Tsechu meaning "tenth date" in Bhutan marks the celebration of Birth Anniversary of Guru Rinpoche (Second Buddha who brought Buddhism to Bhutan) on every 10th day of the Bhutanese Calendar. Therefore, every district holds annual Tsechu for a duration of at least 3 days and is a day for the people to gather and celebrate and also offering to Guru Rinpochhe. This particular Kurjey Tsechu is only for 1 day and is conducted at the majestic courtyard of Kurjey Monsatery where legends have it that Guru Rinpoche subdued deities.
This one-day Tsechu like any other Tsechu consists of different forms of mask dances performed by the monks of Kurjey Lhakhang and ends with the unfurling of a Thongdrol (large opplique with Buddha's/ Guru Rinpoche's images).
To Explore More!  Visit  www.amedewa.com  or Mail us at travelamedewa@gmail.com  to get your Tailor-Made Tour packages.